Discover SuperCamp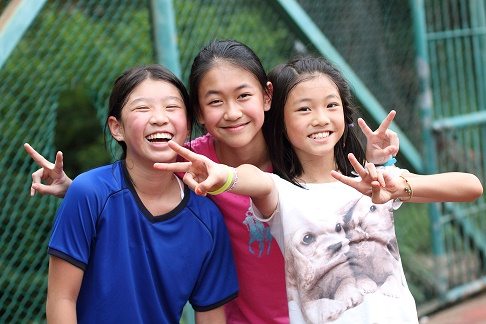 SUPERCAMP is a place where students…
Learn how to learn
Exceed their own expectations
Get excited about life and learning
It is the original academic and life skills camp. Started in 1982, it was the first camp of its kind in the United States. Not your traditional camp and far from a summer school program, SuperCamp uses proven research from the fields of education, neuroscience, cognitive and behavioral psychology, and adolescent development to create an environment of engaged, joyful, successful learning. It's a program taught by experts, offering skills that last a lifetime.
Bobbi DePorter, co-founder and president of SuperCamp, and her elite team of educators have changed the lives of over five million kids worldwide through SuperCamp and the Quantum Learning school programs. Author of over a dozen books, Bobbi is acknowledged as a leading authority on effective learning and youth development.
Bobbi's organization, Quantum Learning Network has partnered with SuperCamp Hong Kong for twenty five years.
Today, more than 78,000 graduates from programs in the U.S., Europe, Asia and Latin America are part of the SuperCamp family. SuperCamp is recognized as a trusted worldwide leader in enhancing academic, leadership, communication and relationship skills for students.
The SuperCamp Experience
SuperCamp is a highly engaging 5 day experience where students gain academic and life skills training. They will learn how to learn and look at their values and how they're living their lives. And a hidden gift of SuperCamp is how it helps deepen the positive connection between parent and child.
What, specifically, can SuperCamp do for your son or daughter?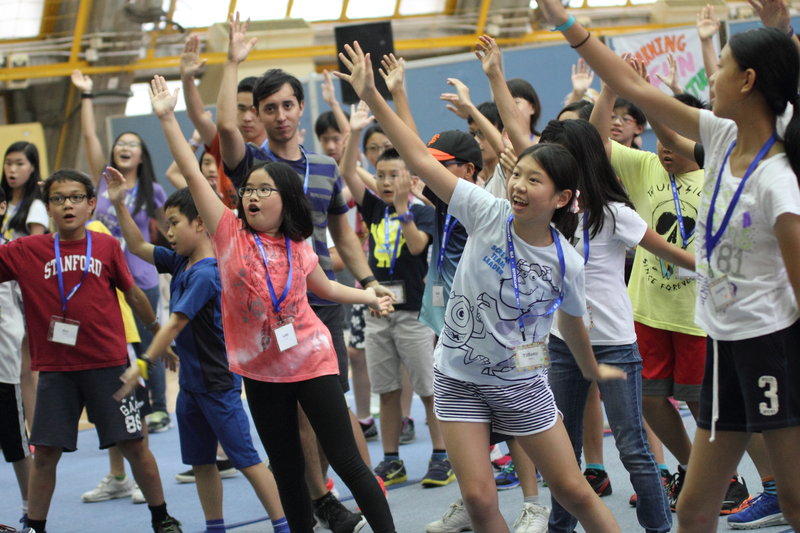 Raise Grades
Develop Powerful Academic Skills
Study Smarter
Enhance Writing Skills
Take Meaningful Notes
Accelerate Memorization Speed
Read More Efficiently and Effectively
Improve Test Results

Improve Social Skills
Build Self-Confidence
Boost Self-Esteem
Communicate More Effectively
Resolve Differences Quicker
Intensify Focus
Create Positive Lasting Relationships
Enhance Character
Increase Motivation
Amazing Results! Here's why –
The Optimal Learning Environment
SuperCamp uses the proprietary method of teaching and learning called Quantum Learning® that SuperCamp co-founder Bobbi DePorter, and her influential team of educators have developed and refined over the last 35 years.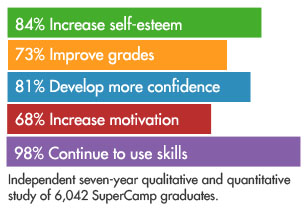 Quantum Learning is based on three decades of experience designing state-of-the-art strategies, which are grounded in proven research from the fields of education, neuroscience, cognitive and behavioral psychology, and adolescent development. The research is combined with the success with five million students around the world, including over 78,000 SuperCamp graduates.
Every single minute of every day is carefully orchestrated and filled with highly engaging academic and life skills.
Students feel a sense of belonging and participate at a high level. The Quantum Learning advanced teaching methods reach all students and immerse them in interactive learning.
Exceptional Staff
SuperCamp hires the best! The rigorous selection process insures that students will be supported by people who will make a positive difference in their lives. Only the most caring, compassionate, innovative candidates are chosen to be on the team.
Facilitators, the program leaders, are chosen from among the top professional teachers and trainers in the United States. They go through over 300 hours of extensive training in proprietary Quantum Learning methodologies and the effective delivery of the 290 specialized learning techniques that lead to the outstanding results SuperCamp achieves for the students. They are flown into Hong Kong to facilitate the programs. They are experienced and have innate teaching abilities and the talent to inspire and engage students.
U.S. and local team leaders are carefully chosen for their ability to lead, motivate, and connect with youth. Among other responsibilities, they work with the facilitators and help supervise and guide the students. They're positive role models. They too, go through a rigorous training process to ensure the best camp experience for students. On-site Administrative and logistical staff ensure that SuperCamp runs smoothly.
The student-to-staff ratio of 4:1 ensures that students not only get the focused attention they need, but also will constantly be surrounded by positive, encouraging role models.
Core Belief
All children can excel when learning is meaningful, challenging and joyful.
Genuine Commitment
SuperCamp's commitment to each and every student is to give them the skills and mindset that create a shift in how they feel about themselves and what they can accomplish.
Commitment to Excellence
Quantum Learning Network consistently measure and improve the program. SuperCamp is accredited by the American Camp Association, the Western Association of Schools and Colleges and AdvancED.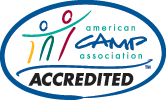 The Curriculum
SuperCamp is world-renowned for its academic skills and life skills training. Our summer program can help students increase grades while building their confidence, motivation and the drive to break through barriers that can hold them back in life.
The Curriculum
No other summer enrichment program in the world offers this unique blend of skills that will support your child to succeed not only in school and college, but also in life.

Academic Skills

Quantum Study Strategies
Meet deadlines and improve test results. Tests and grades get better when students identify their personal learning style, learn test-taking skills, study skills, how to set up a great study area, and how to meet deadlines.

Quantum Reading
Read fast, comprehend more, then move on. Learn a powerful reading method that simultaneously increases reading speed and comprehension.

Quantum Writing
Plan, write, polish. Learn to overcome writer's block with fast-writing and clustering, get creative and handle any writing assignment with less stress and better results.

Quantum Note-Taking/Mind Mapping®
Take useful notes that work best for your brain. "Notes:TM" and Mind Mapping work the way our brains picture information. Learn these methods for class lectures, reading assignments, term papers, or presentations.

Quantum Memory
Remember anything, anytime. Learn powerful ways to store and recall vocabulary words, history dates, and other facts using the peg, location, and association methods.

Life Skills

8 Keys of Excellence
The 8 Keys are a set of principles that promote personal excellence, making better choices and creating personal accountability. They are the core of SuperCamp and their meaning and importance are woven into daily activities.

Communication and Relationships
Convey needs, opinions, frustrations and feelings in a positive manner. Learn new tools to communicate clearly, resolve conflicts with family and friends, listen without criticism, and make points heard.

Leadership
Move outside the comfort zone, applying new communication and interpersonal skills and learn what makes a good leader. Learn leadership techniques that can be applied in school situations and in other aspects of the student's life, from sports to clubs and groups.

Creative Thinking and Problem-Solving
Identify and find solutions to problems, to think bigger and more creatively, set realistic goals.

Breaking Through Personal Barriers
Bust out of self-imposed limitations and fears. Students are challenged physically and mentally to break through barriers that block their success.

Motivation and Goal-Setting
As students learn to break through barriers, they also gain confidence in their ability to give 100% in every task and become more motivated to tackle new challenges. They will explore the value and process of setting personal goals in several impactful exercises toward the end of camp.
Junior Forum
(For ages 10-12, entering Grade 5-7/Year 6-8)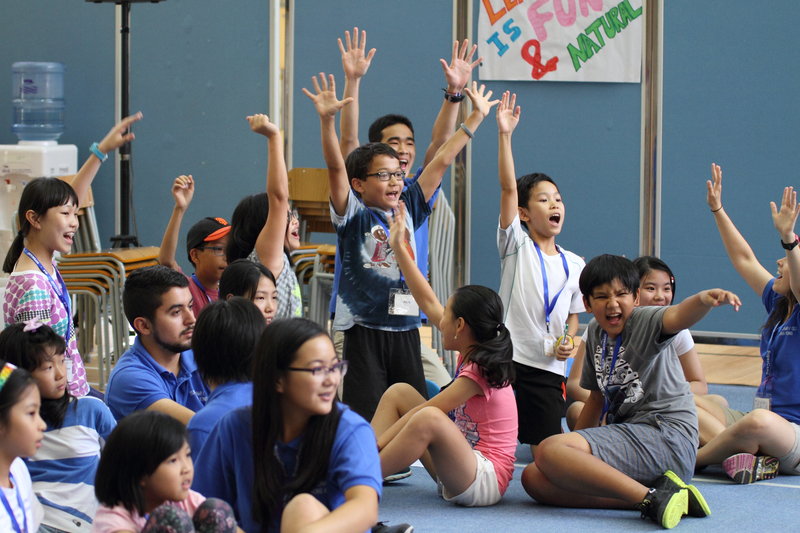 Understand yourself and grow!
In this 5-day residential program, students will learn academic skills to ease school stress, help raise grades and be given solid strategies to increase test scores. Courses challenge the students to think at a higher level. Life skills courses show students ways to discover their strengths, pursue goals, solve problems, and resolve conflicts. They'll focus on self-expression, trust in others, and maintaining their individuality and integrity. Students learn creative-thinking skills and ways to develop plans and solutions. Small group discussions provide peer perspectives and interaction on academic and life choices.
Junior Forum Leadership Team
(For ages 13-14, entering Grade 8-9/Year 9-10)
Master your future!
The Leadership Team is a special team in the Junior Forum program. Students will not only learn the Junior Forum curriculum but will also be provided opportunities to develop and enhance their leadership, interpersonal and self-management skills.
A Typical Day (for Junior/ Senior Forum's schedule)
| | |
| --- | --- |
| 7:30 am | Wake up - students get ready for a new day of fun and learning. |
| 8:00 am | Breakfast with team members - students start the day with a hearty meal for lots of energy. |
| 8:30 am | 8 Keys of Excellence - students learn the character building values of the Key of the day. |
| 10:00 am | Academic skills - students acquire valuable strategies that can be applied successfully to any subject. |
| 12:30 pm | Lunch - and a bit of downtime. |
| 1:30 pm | Mystery Words - students discover creative ways to learn new vocabulary words. Team Time - connection time with teammates to learn about trust, relationships, and team support. Academics continue - more strategies for learning smarter. |
| 3:30 pm | Break - students participate in activities such as basketball, table tennis, soccer, arts and crafts, games etc. |
| 6:00 pm | Dinner - everyone's hungry after a busy learning and growing day! |
| 7:00 pm | Life skills – students explore interpersonal relationships and learn communication, creative thinking, and goal-setting skills. |
| 9:45 pm | Team Time – time for reflection as students share stories and insights from the day. |
| 10:00 pm | Let It Go - closing words, announcements, sharing thoughts, and music. |
| 10:30 pm | Lights out - time for a good night's sleep before another excellent day! |
more or less…
FAQ
Click on the question to view the answer
Who attends SuperCamp?
Our participants are similar to those in a typical classroom. While students' grades range from straight A's to failing, the majority are somewhere in between. We believe everyone possesses enormous potential and can be successful in school and in life – if given the tools and confidence to learn and grow. High achievers tell us they appreciate gaining learning skills that reduce their study time, refine communication strategies, and life skills that enhance their relationships. Students who are struggling due to low motivation, self-esteem and/or poor grades will discover new techniques to help them hurdle the barriers that blocked their progress in the past.
High achievers tell us they appreciate gaining learning skills that reduce their study time, refine communication strategies, and life skills that enhance their relationships. Students who are struggling due to low motivation, self-esteem and/or poor grades will discover new techniques to help them hurdle the barriers that blocked their progress in the past.
At what age do students most benefit?
Students benefit at all ages. In fact, there's so much to learn, we recommend students attend all levels, learning new skills and gaining new insights each time. We encourage students to move through each camp program, continuously building on their Quantum Learning skills, to help with middle school and high school or primary and secondary school.
How do you achieve such great results in just 5 days?
Unlike most summer camp programs, we have the students "24/5", twenty-four hours a day for five days in an orchestrated learning environment that uses a very specific design frame. A prime directive of SuperCamp is that we seek to get into the students' world and understand them, which builds trust and earns us the right to teach. Throughout the five days, we build on mini-successes, so by the end of the camp we are celebrating the students' successes.
What subjects/topics will be covered at SuperCamp?
Our camp is an academic and life skills program. The following will be covered:
Academic Skills: Reading, Writing, Mind-Mapping (note-taking) and memory skills
Life Skills: Communication, Relationships, and Creative Problem-solving
Leadership Skills: communication, teamwork, mentoring, goal-setting, personal motivation, leadership styles. (Junior Forum-Leadership Team)
What language will be used at camp?
Our US facilitators will conduct the camp in English. There hasn't been a problem with comprehension or language. We hire local bilingual team leaders who can translate for the students if they have questions. We also have a roughly 50/50 ratio of kids who speak English as a second language and kids who are native English speakers so your kids won't have any problems meeting new friends.
Except for Day 1 (Registration Day), Day 4 or Day 5 (Outdoor Adventure) and Day 10 (Graduation)
7:30 am Wake up time
8:00 am Breakfast
9:00 am Academic skills session
12:00 pm Lunch
1:00 pm Team activities session
4:30 pm Afternoon activities
6:00 pm Dinner
7:00 pm Life skills session
10:30 pm In bed, Lights out

The schedule is not set hard - it may be flexible because the facilitators may decide to change the time to suit other activities.
How many kids do you take for each camp?
We will take from 30-48 students.
How are you going to arrange for roommates?
We try to create a mixture of students for each team - e.g. students from different schools, different countries, language, age, and gender. Team mates of the same gender will also room together. We prefer to have pre-camp friends on different teams so that students will socialize with others rather than stick to their own friends. There will be plenty of opportunities for pre-camp friends to get together during camp.
Is there air conditioning for the program & residences?
We rent our venue from Noah's Ark Hong Kong located on Ma Wan Island. All the facilities are air conditioned. You can visit the venue's website: http://www.noahsark.com.hk.
Will there be staff to monitor the kids in the dorm?
Yes, team leaders will room in the same dormitory and same floor as the students. During the lights out period, team leaders ensure the students are safe in their rooms and sleeping. Students know which rooms their team leaders are in and know that they are accessible at all times. In addition, there is a team of security guards monitoring the venue 24 hours a day.
IIn addition, there is a team of security guards monitoring the venue 24 hours a day.
What sorts of meals are provided?
The venue has on-site catering providing balanced and nutritious meals every day. There will also be several special meals such as a graduation dinner. We ask parents to let us know if their child has any special dietary needs.
Most days from about 3:30pm – 5:30pm, students will be able to choose a sport or activity to participate in. It is their supervised free time. They can choose from sports such as basketball, soccer, badminton, ping pong, or join an arts and crafts session, play board games, or even read in a quiet corner.
We will have one day off campus on either Day 4 or Day 5 depending on which camp. We arrange buses to bring the students and staff to a ropes course venue to participate in a day of outdoor challenges and ropes events similar to Outward Bound. The events will be run by a professional ropes events company. It is the most talked about day and usually the highlight of the program.
Will there be children from other countries, other than Hong Kong?
We usually will have around 5-10 students from overseas in each camp. These students usually attend international schools in China, USA, Thailand, Malaysia and Taiwan.
What are the backgrounds and experience of the SuperCamp Staff?
PParents think as highly of our SuperCamp staff as their kids and we do. And with good reason. The people we hire are enthusiastic, supportive and committed to positively impacting lives. The great majority of the camp's staff are Education majors or graduates. Not surprisingly, most of the staff return year after year because they enjoy the experience of working with successful people in a dynamic accelerated learning program.
Facilitators, the most visible leaders at SuperCamp, are chosen from among the top professional teachers and trainers in the United States. Hundreds of applicants go through our selection process and only a few are chosen to train with SuperCamp. Many of our Facilitators have advanced degrees and, more importantly, all have a natural ability to engage every student and bring out their personal greatness. Facilitators receive 200-300 hours of on-site training in Quantum Learning methods before they direct the summer camp program.
Our team leaders are compassionate, enthusiastic, and positive role models for children and teens. They also receive more than 40 hours of intensive training prior to the programs. They are carefully interviewed and selected and from top universities in Hong Kong, United States and England. Our local team leaders speak English, Cantonese and Mandarin.
What kind of supervision is provided?
The student to staff ratio is at least four-to-one. Students are assigned to teams, headed by two team leaders. One team leader is from the United States and one team leader is from Hong Kong. Among other responsibilities, team leaders help supervise and support the students and are assigned to the same dormitories, providing 24-hour assistance.
Is there a difference in what the students learn in a SuperCamp in Hong Kong and a SuperCamp in the United States?
We follow the US curriculum. The only difference would be that sometimes the content taught may not be relevant to kids living in Asia such as using the memorization tool to memorize the US presidents or the US capitals. We would change that content to memorizing the Asian capitals of the top Asian countries. Therefore, the academic skills and life skills we teach are exactly the same but the content that we use will be relevant to Asia.
Can parents observe the program?
Parents are invited to attend a Parent Program and Closing Ceremony on the last day of the program. On that day facilitators will brief parents on what the kids learned over the five days. After the program, students will join their parents for the Closing Ceremony.
Can parents contact their kids during camp?
Students can be reached at any time through the SuperCamp/Noah's Ark office number which will be provided after registration. Since the camp is only 5 days, we recommend that parents allow their children to enjoy the camp with no mobile phone distractions.